This is my anticipate route to drive to Alaska. It looks like I am going around my elbow to get to my arm. In reality, it's not so bad. A friend and I are going to drive the Alaska Highway by going from Tennessee, stopping in New Mexico and then through Washington. The route through Washington has been recommended to me by several people.
Part of the reason for the extended route is to see supporters along the way. This isn't a vacation. We are hauling mission team supplies and have a pretty tight budget. The two stops added six hours to the trip. It also gives us two free places to stay, an opportunity to wash clothes for free and a couple of meals. We'll have plenty of other expenses on the drive to Alaska, so cutting costs is a must. Hands down, this is a much less expensive route than the others we considered.
My teammate and I will be leaving in 90 days. The rest of the mission team will be flying out about ten days later. We have to catch up with them when the step off the plane, so there's no time for much sightseeing along the way.
You know the feeling you get when you're running late for work? I'll have that for about 10 days. The pressure starts when we pull out of the driveway.
So, why drive to Alaska?
The two of us can take the journey for what it would cost to fly. Our overland trip may save the mission team between $1,500 – $2,000. This takes into account the cost of shipping supplies, renting another car, shipping luggage and other items. This means a little less fundraising and more that we can do at the work site.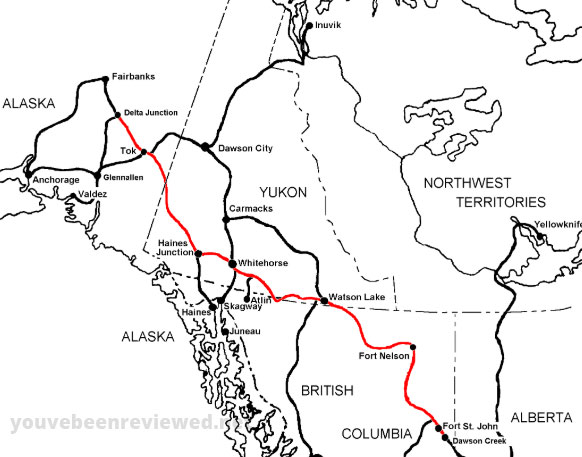 I'll be vlogging and blogging on the way. If you've ever wanted to drive the Alaska Highway, we're your team to follow. Feel free to follow our progress on YouTube, my Facebook page or this blog.