We are seafood lovers, but living in landlocked Tennessee doesn't give us the best opportunity for good seafood.  Yes, we found a place in Maryville called The Shrimp Dock where we have been purchasing fresh east coast shrimp for a while now.  But there is more to seafood than just shrimp! On our last visit, my husband really wanted live crawfish.  Unfortunately, we were there on a Wednesday and they only have crawfish on Fridays.  While we left there with a supply of shrimp, I knew he was disappointed.  I didn't want him to miss out on something he was truly looking forward to.
What did I do?  I went online and searched for a place where I could order live crawfish and have them shipped. Many of us want fresh seafood but can't travel to the east coast or the gulf coast to buy it fresh.  This is a travel blog but who says I can't write about how we can sit still and let the fresh seafood travel to us?
The seafood company I used is called Louisiana Crawfish Company.  This is not a store where anyone can just pop in and pick up shrimp, crawfish or alligator.  There is no physical store.  Everything is ordered online (or by phone) and shipped out either Fedex or UPS.  If you order by 5 pm you will get your order the next day.  The shipping costs are built into the prices listed on their website.  So if you see something like $60 for 10 pounds of crawfish – that price includes shipping. That's what ordered, 10 pounds of purged crawfish.  Purged crawfish are super clean and have a better flavor than other crawfish.
I did not tell my husband I ordered them and when Fedex rang the bell last week he was surprised to see a Styrofoam container with a photo of crawfish on it!  We were getting ready for dinner, so we had to put off the 'big boil' until later.  Once the two pots of water boiled the crawfish boil was added to the water (they provided the boil/seasoning) and then the mudbugs went in.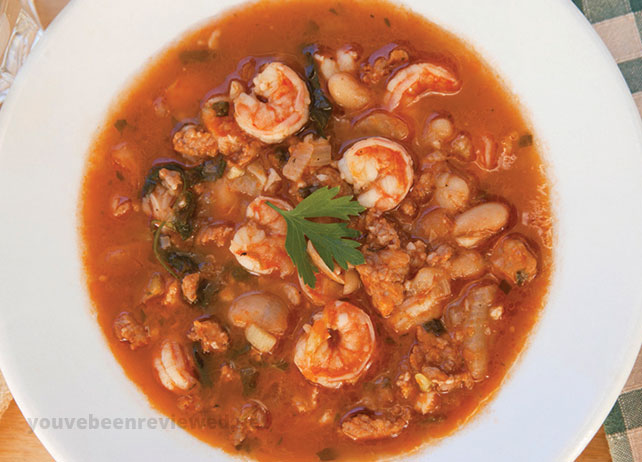 They only have to boil for a few minutes. Out of 10 pounds we only discovered 13 dead ones.  I had read on their website to let them know about any product that was not alive and I did send an e-mail.  I received a refund of 10 percent of the price I paid….that is wonderful customer service!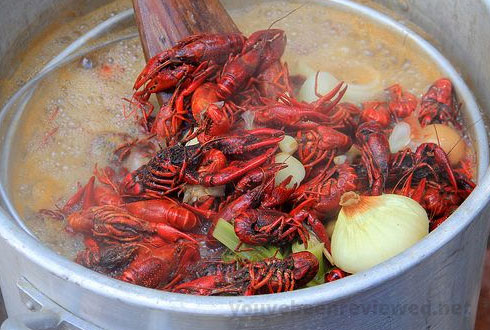 My husband really enjoyed his crawfish and I know he will want to order more in the future.  I have no qualms about ordering again from the Louisiana Crawfish Company.  If you love shrimp or crawfish and can't get to the Gulf or South Carolina for it – order from this company, you will not be disappointed.
Check their website – they have an extensive list of products for sale …. Not all just seafood!!  You can also read testimonials and recipes as well as what exactly 'purged' means.