Let's say you are traveling I-75 in Tennessee and you get the hungers….but you can't decide what you want or where you want it.  Then you see it, the old familiar 'Cracker Barrel' sign.  The big brown building with the long front porch filled with rockers to relax in.  Rockers that you can also buy and take home for your own front porch!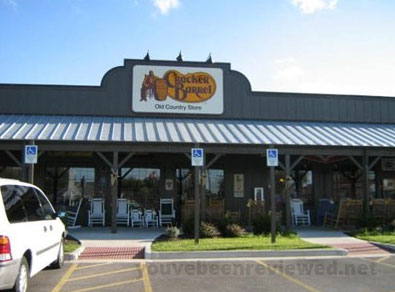 If you took a survey of those eating in your local Cracker Barrel you might be surprised that in some areas locals outnumber tourists.  I know that is the case in the CB where I eat.  We always take a tour through the parking lot to get a close to the door spot.  I check the tags (license plates for non-southerners!)  More often than not the vehicles belong to locals with a dozen or so out-of-state folks.
Sure I see a Florida tag or a Michigan tag among the vehicles but I think CB has become a 'local' eatery, especially in rural areas.  My little town doesn't offer much in the way of restaurants unless you want McD's or Subway – neither of which I care for.  So we travel about 20 minutes to Cracker Barrel where I can get what I want any time during the day.
I love pancakes , not just for breakfast, but often for dinner.  CB has a special in the summer that I loved – it's a campfire dinner…1/2 chicken, red potatoes, corn on the cob cooked In foil.  They do the same thing with beef which I've never tried but the chicken is wonderful.
We have eaten in Cracker Barrel locations in PA, VA and of course, TN and the food is always consistent.  The service does differ, however.  We have eaten at some locations where we thought we'd starve while waiting for our meals.  That has happened at our local CB, but recently the service has improved considerably!  As a matter of fact, we were there yesterday for an early dinner and the service was super-fast.  I think many times it depends on how busy they are plus what it is that you order.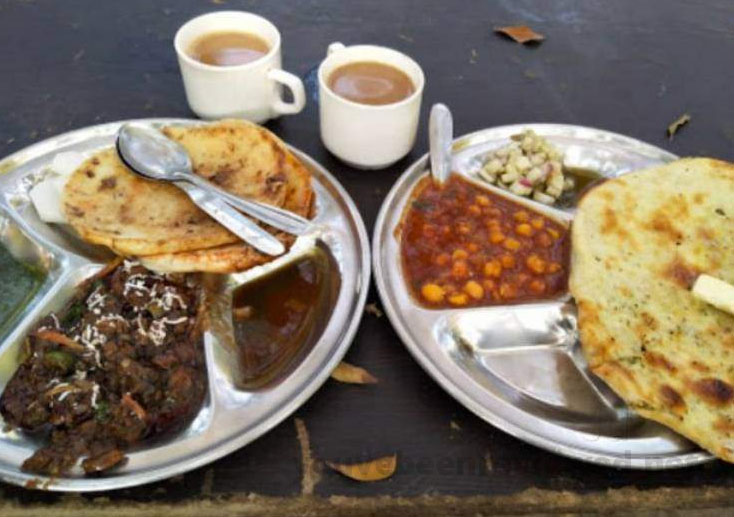 Yesterday my husband had chicken fried steak, mashed potatoes/gravy, corn and cole slaw.  The man loves his potatoes and gravy and no matter what he orders he winds up with cole slaw as a side.  That was only the second time he ever had chicken fried steak and both times were at Cracker Barrel.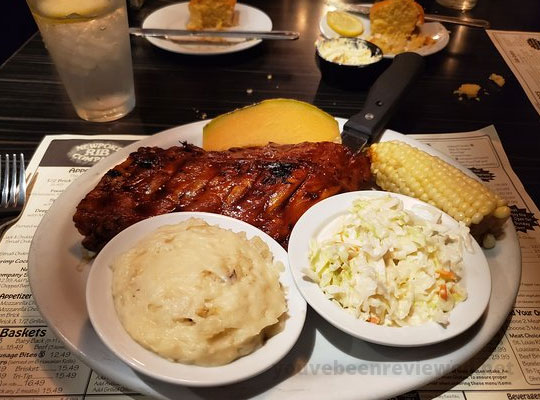 I really wanted to try their chocolate coke cake but I was too full from dinner to even think about more food – next time maybe!  There is always a next time since we like the atmosphere and enjoy the food and you can't beat all the food you get for less than $10.I had chicken and dumplings, baked sweet potato, carrots and a small dinner salad.  Up until about a year or so ago I had never tried chicken and dumplings after living in the south for 15 years.  I told the server that, after I had ordered a steak.  She brought me out a small bowl of chicken and dumplings for me to try and I liked it a lot.  I will say that I think it's good, but I have nothing else to compare it to.  I must add that it does need a little salt and lots of black pepper.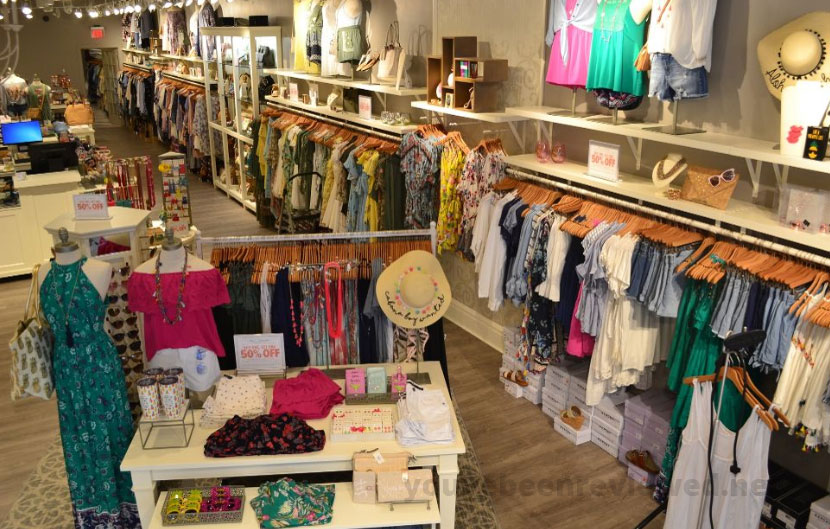 You can't forget their lovely gift shop.  Of course, you can't miss it.  It is a good place to pick up unusual gifts.  In my case I always check out the old-fashioned candies.
Enjoy a rest in a rocker and a meal that's delicious and filling – that's Cracker Barrel!