To the Cherokee, Chilhowee means 'the place of the Kingfisher'. At the Chilhowee Mountain Overlook near Benton, Tennessee, you are the king of the mountain. At just under one half-mile high, your view is from high above the treetops looking down on the valley below.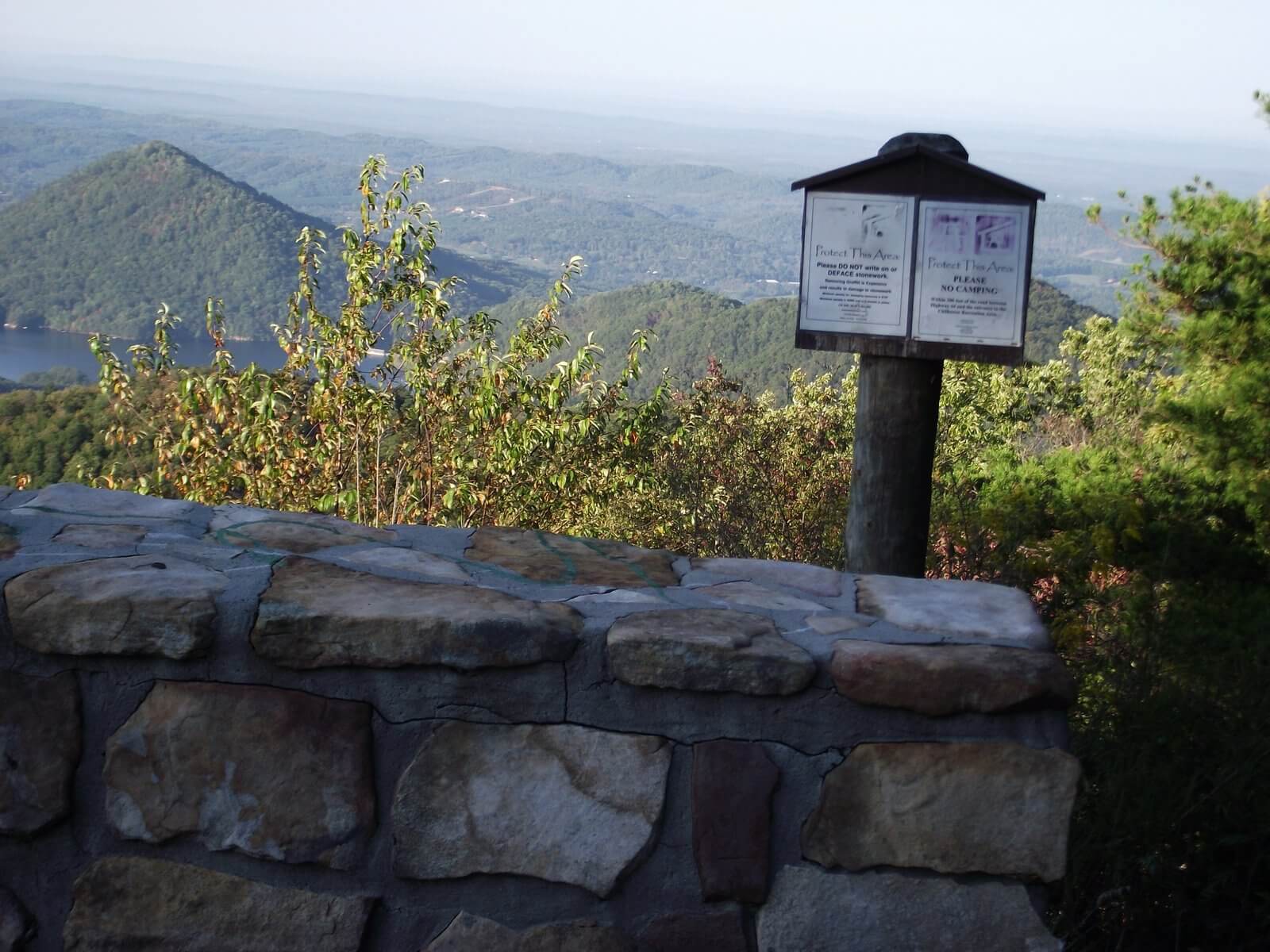 It is a surreal scene that dwarfs you by comparison but makes everything seem close enough to touch. The effect simultaneously leaves you awe inspired and overwhelmed. Welcome to the splendor of the Appalachian Mountains as seen from the Cherokee Mountain overlook.
In front of you stands Big Frog Mountain at a height of 4,224 feet in elevation. A little farther away is the crest of Fort Mountain near Chattsworth, Georgia. Look to your right for a view of the Cumberland Plateau.  In between is the great fertile valley of East Tennessee.
The land was occupied by people before history was written. It was settled by the Cherokee Indians before the Trail of Tears. Pioneers lived and died here and called the mountain 'home'. The Chilhowee Mountain area was explored, farmed, settled and fought over but never tamed.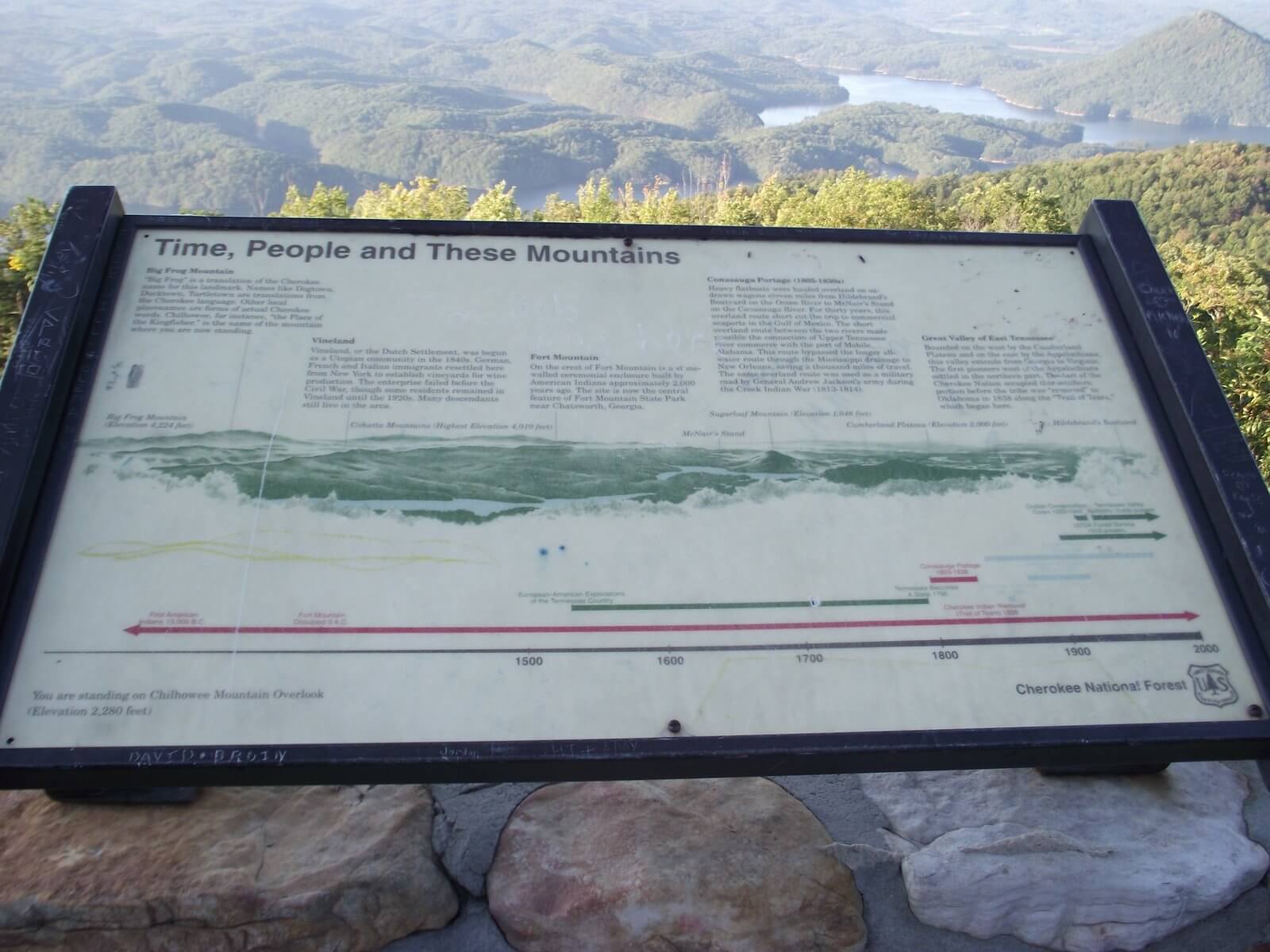 Today, the scene still captures the imagination of those who visit. The mountain is off of Hwy. 64E near Benton. The Ocoee Scenic Byway is Forest Road 77. (See map.)  From this highway, you can visit this overlook and go on to the Chilhowee Mountain Recreation Area.
Chilhowee Mountain Recreation Area
The recreation area is the dream of any outdoor enthusiast.
We found the campground to be as good a place as any to stay a few nights and explore the area. Electrical sites, modern bathhouses (cold water), picnic tables and grills offered the conveniences of home in the heart of the great outdoors.
Visitors can bicycle, take a non-motorized boat on the water, hike or participate in just about any other outdoor activity that you can think of. The beautiful tranquil spot soothes the soul and charms the senses.

We enjoyed the peace and quiet of the Cherokee Mountain Recreation Area. Daytime hours found us hiking around the lake. Evening fires kept us warm and our fingers shticky with melting marshmallows and chocolate for s'mores. Singing birds awakened us in the morning so we could get up and enjoy the serenity of our surroundings.