Flashing lights at Exit 407 in Kodak, Tennessee can only mean one thing. It's time for the  Shadrack's Christmas Wonderland light display at the Smokies Stadium. The Christmas light show has quickly become a family tradition for East Tennessee. The Shadrack's Christmas Wonderland also helps the Knoxville Food Bank.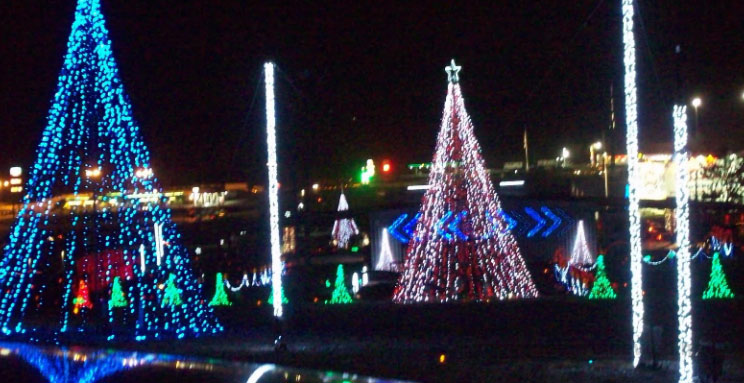 The show is usually open from just before Thanksgiving through the first of the year. Rates depend on the size of your vehicle. Cars pay less than do church vans. Admission is typically higher on weekends and less during the week.
It moved to the Smokies Stadium as of 2010. The locations in West Knoxville and Bristol are closed. Visitors are invited to come to Kodak for a Christmas light spectacular that gets better every year.
Take I-40 to Exit 407. The Smokies Stadium is across the highway from the Bass Pro Shops. Follow the line of cars. If you are there near dusk it's likely that the rest of the cars will be going to see the Shadrack Christmas Wonderland along with you. Everything is set up in the parking lot of the Smokies Stadium.
Prices have changed from what it was at the West Knoxville location. My family paid $10 for our car to get in last year. Prices start at $13.67 for a private car or mini-van visiting Monday – Thursday. The same vehicle will pay $18.23 on Friday, Saturday or Sunday. Prices for other vehicles are found on the Shadrack's Christmas Wonderland website.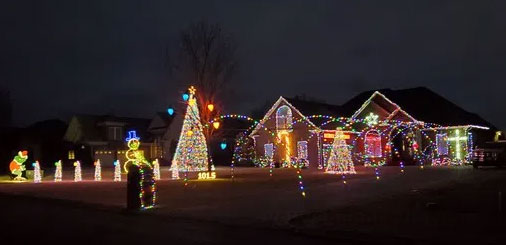 New this year is a Santa's Village. Here you can see Santa, visit the petting zoo, buy a hot chocolate or ride a pony. Shadrack's website says that admission to this area is free for paying visitor's to Shadrack's Christmas Wonderland but fees apply to participate in activities.