This is a review for the following Old Town Amish Shop in Berea, Kentucky: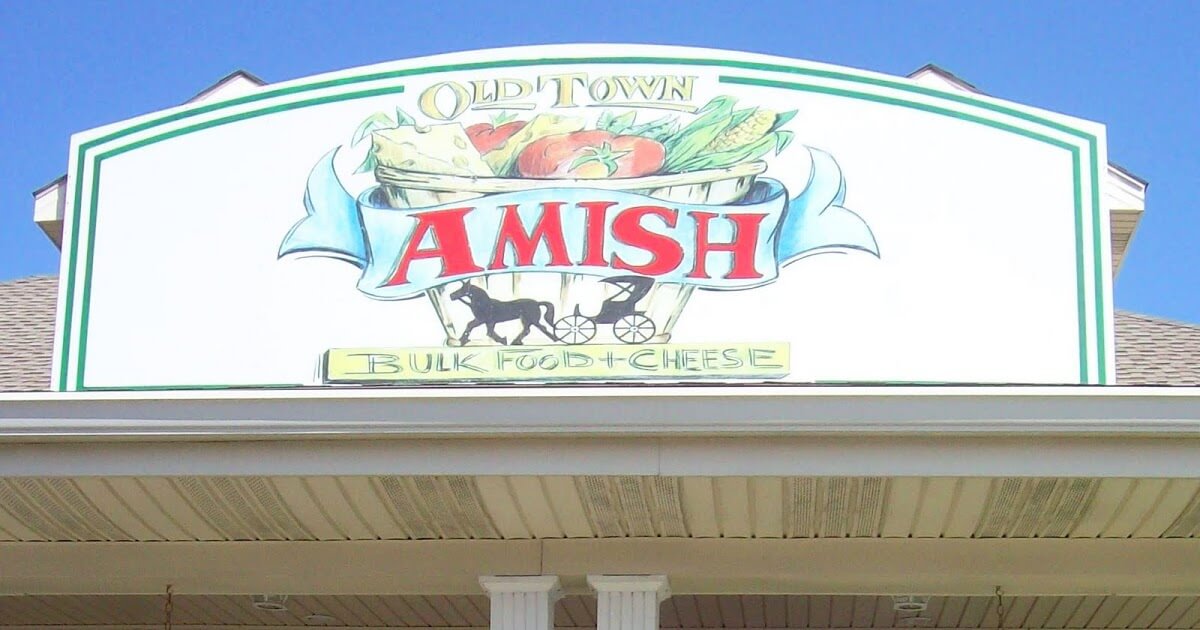 Old Town Amish Shop
Rick Thomas, Owner
201 Prince Royal Drive
Berea, KY 40404
Phone: (859) 986-0733
Hours are:
10:00 am -8:00 pm Monday – Saturday
11:00 am -6:00 pm – Sunday
I was on my way to Berea, Kentucky when the interstate sign for the Old Town Amish Shop caught my eye. It sounded like a place that my daughter would enjoy. Since I was meeting her at Berea College I decided to take her to explore the new business.
How to find Old Town Amish Shop
The Old Town Amish Food Store is not far off of the interstate exit in Berea, Kentucky. If you are going north on I-75 get off at the Berea exit #76. Turn right and then left at the first traffic light. You'll see the Old Town Amish Shop just ahead and on your left. You are looking for a white building with an Amish – style buggy on the front porch. It's pretty hard to miss.
When we walked in I was struck by how neat the place is. Everything was whistle clean and lined up neatly on the shelves. The plants and fall décor all seemed to be in great condition and tastefully arranged.
Range of goods
The Amish Food Shop is a bulk food store. Most of the items that are offered are in larger sizes than you can usually find in grocery stores. There were hard to find and unique items, deli meats and a wide variety of cheeses filled coolers. We found fall mums, Indian corn, several types of apples, roasted peanuts, dry soup mixes, sorghum, molasses and much more. Every shelf was fully stocked.
Making selections at the Old Town Amish Store was tough. We spent quite awhile in the store. Every employee was friendly and either smiled, said hello or offered to help. You don't find service like this at your local grocery store. They were busy too. We got there right after opening time on a Sunday afternoon. There were already several customers in the store. A steady stream kept the doors swinging while we were there.
As I suspected she would, my daughter fell in love with the Old Town Amish Shop. The bulk items fit her needs perfectly. As a college student she sometimes needs things that are easy to fix. Limited refrigeration makes keeping food handy nearly impossible. The bulk dry goods sold in the Old Town Amish Shop helped. There was an array of dry soups and hot chocolates. All she has to do is add water, cook for a few minutes and she's ready to go. She was really tickled at the selection.
What we have bought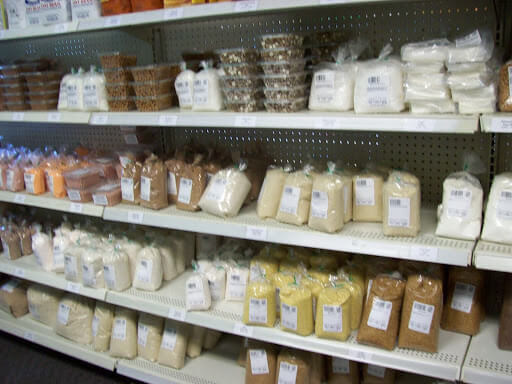 Even I was happy with the selection, layout of the store itself and the reasonable prices. For only $10, I bought 3 bulk packages of flavored hot chocolate, a large container of bulk dry broccoli soup and a good sized bag of roasted peanuts for Hubby.
We sampled a few of Hubby's peanuts from the Old Town Amish Shop when we got in the car. They were lightly roasted and salted and tasted great. Predictably they also made us thirsty. When I got home I decided to try both the hot chocolate and the soup mix. These were also tasty.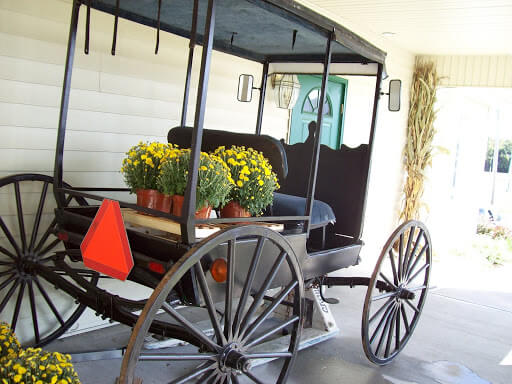 The next time my daughter phones home from college and says "Mom, I need…" I'll definitely being going back to the Old Town Amish Shop. Who knows? I might even make a special Sunday drive.
More about Berea, Kentucky:
Chamber of Commerce
Quilt Trail of Madison County